Shahram Khosravi
After Deportation: The Case of Afghan Deportees
Thursday, January 11, 2018
5:00 to 7:00pm
Room 155 (deCerteau)
Literature Building
Voigt Drive & Matthews Lane, UC San Diego
La Jolla, CA 92093
No registration. Free admission.
The closest parking lots are P510 and P701. Parking costs $2/hour. Permits can be purchased from a pay station in the parking lot. Pay stations accept credit cards and $1 and $5 bills.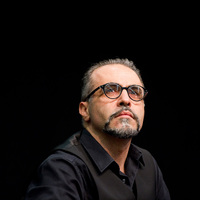 Shahram Khosravi is Professor of Social Anthropology at Stockholm University. He is author of Young and Defiant in Tehran, "Illegal" Traveller: An Auto-Ethnography of Borders, and Precarious Lives: Waiting and Hope in Iran.








Program Organizer
Babak Rahimi
Associate Professor, Literature Department
Director, Program for the Study of Religion